How to use sticky modifier keys
You can enable the sticky modifier keys from Preferences > Simple modifications.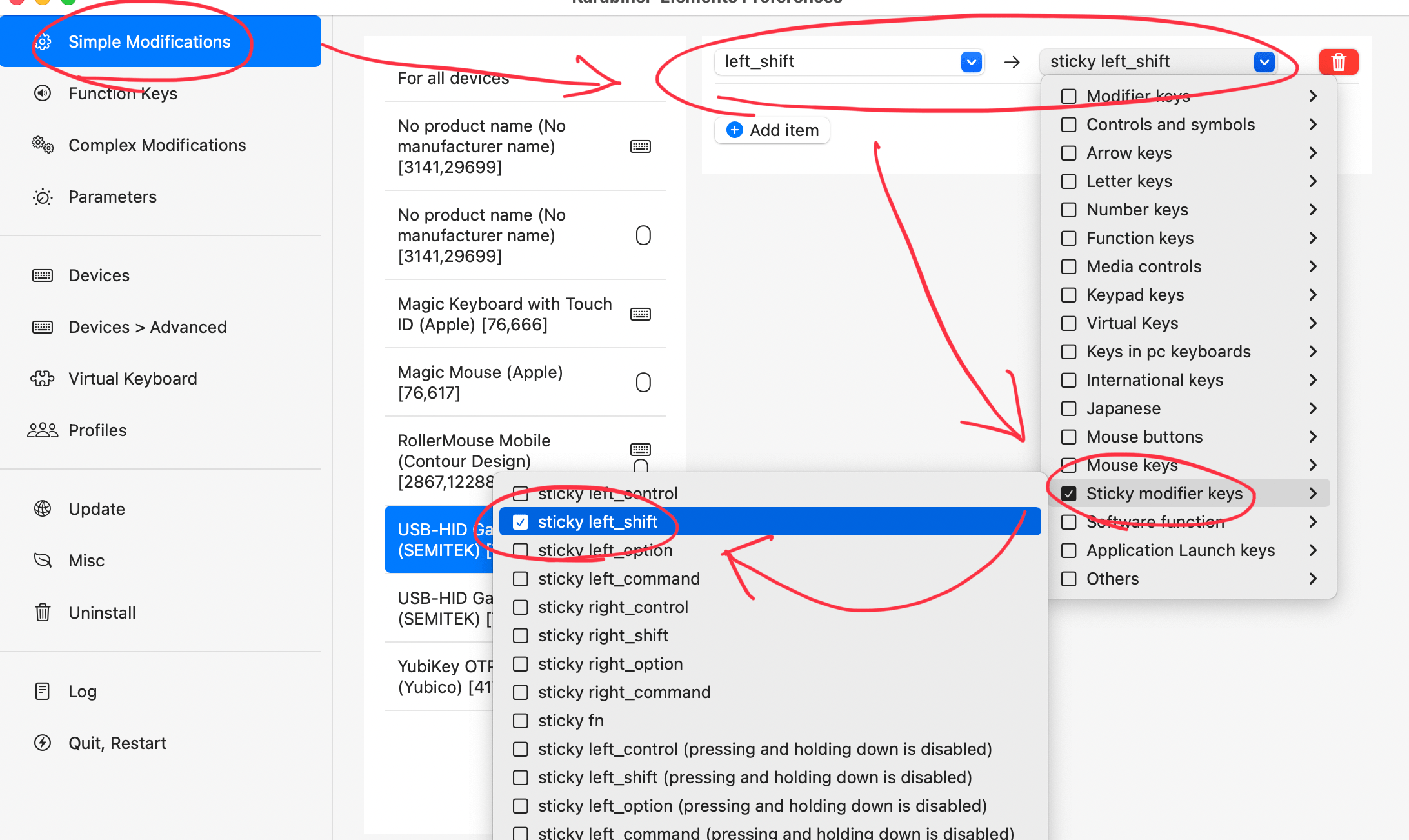 Note
The sticky modifier keys acts as general modifier key while you are pressing and holding down the key.
For example, the following operation result is AA instead of Aa.
Press sticky left shift key
Press a key
Release a key
Press a key
Release a key
Release sticky left shift key
If you want to disable this feature, use sticky modifier key (pressing and holding down is disabled).
Sticky modifier key indicator
Sticky modifier key indicator will be shown while the sticky modifiers are active.

You can hide the indicator from Preferences > Virtual keyboard.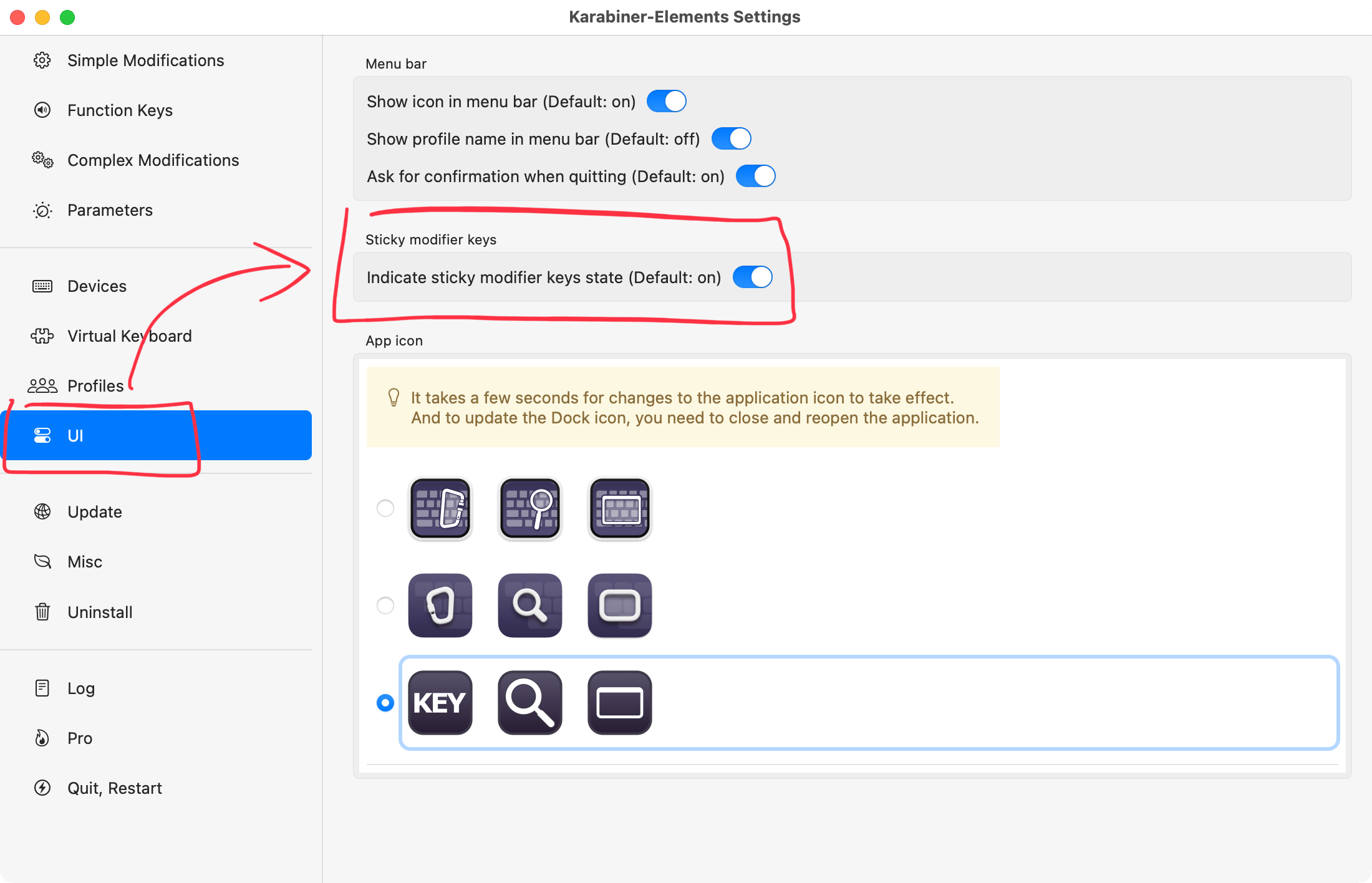 Sticky modifiers and mouse events
The sticky modifiers are not deactivate by mouse buttons if you are not enabled the mouse.
There are two solutions:
Deactivate sticky modifier by press the sticky modifier key again.