Installation
Some operations are required to grant proper permission from macOS to Karabiner-Elements. Follow these instructions to set up Karabiner-Elements.
Install Karabiner-Elements
Open the downloaded file.
Open the .pkg file.
The installer will be opened. Install Karabiner-Elements.
Keep Login Items enabled
Since macOS 13 Ventura, background item notifications will be shown after the installation.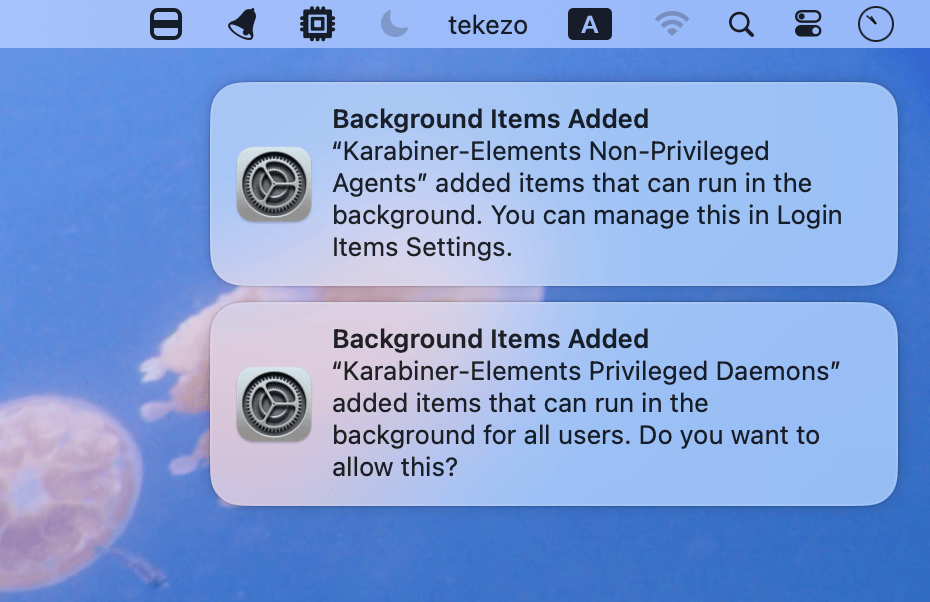 The following Login Items in System Settings are required, and have to keep enabled.
Karabiner-DriverKit-VirtualHIDDeviceClient.app
Karabiner-Elements.app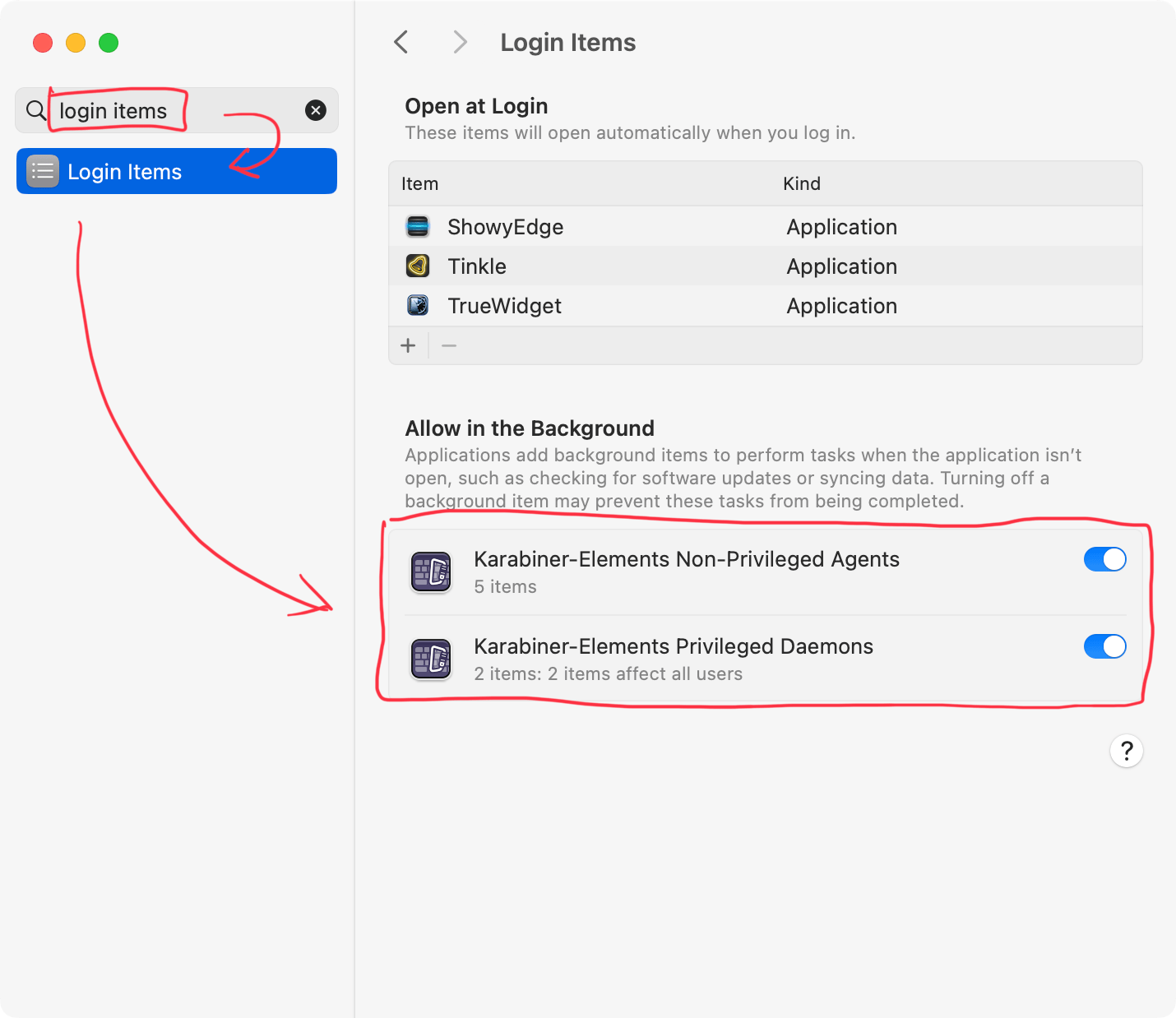 Note
If you are using macOS 12 or prior, these items are not shown in System Preferences. Please proceed to the next step.
Open Karabiner-Elements Settings
Open Karabiner-Elements from Launchpad.
Allow system software which provides virtual devices for Karabiner-Elements
The following alert will be shown when you open Karabiner-Elements Settings.
Click Open System Settings button, then press the Allow button.
Note
Please follow
this instruction
if there is any problem with the
Allow
button.
Grant Input Monitoring to Karabiner-Elements processes
Two Keystroke Receiving alerts will be shown on macOS Catalina or later after you allow the system software.
Press the Open System Settings button on both alerts.

System Settings will be opened after you press the Open System Settings button.
Choose Privacy & Security > Input Monitoring, and then enable karabiner_grabber and karabiner_observer.

Setup your keyboard layout
Keyboard Setup Assistant will be opened.
Choose your keyboard layout. (ANSI, ISO or JIS)
Configure Karabiner-Elements
Enjoy keyboard configuration!